Jane
Jane came to stay with us at Florence Booth House after she journeyed to Canada seeking medical assistance.  As a respected and well known accountant in her native country Namibia, Jane had given up her job to assist in a family business; there however, she was physically abused which resulted in severe eye damage. She was a shy young woman, but despite this, we worked together and as a team to ensure she felt safe.   Luckily, she was referred to an excellent team of eye specialists in Canada who helped her tremendously.
After her recovery, Florence Booth House worked diligently to find her permanent housing, where she lives to this day.  Today, Jane is in good health, working part time, and in the process of applying to the nursing program at George Brown College. She has said that she would not have survived if it wasn't for the care and compassion received at Florence Booth House.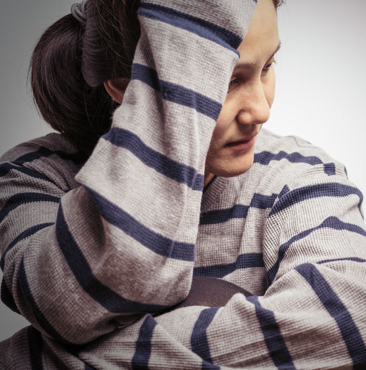 Sara
Sara came to Florence Booth House in November of 2017. She had been suffering from depression and was fired from her job. She had attempted to apply for the Ontario Disability Support Program (ODSP) to ensure a source of income, but was denied and had no place left to turn.
Our Counsellor tried to work with Sarah to develop a case plan, but her mental health deteriorated rapidly; she began having delusions and paranoid thoughts. 
Florence Booth House staff contacted the Crisis Team for help, but they could not intervene because, despite her delusions and paranoia, Sara was not a danger to herself or others.
Florence Booth House was a safe haven for Sara during her time of need. We provided her with the basic needs of shelter, food and clothing, and we were able to engage her through programming and group activities, including the celebration of her birthday. Our team provided Sara with the unconditional support she needed at a very difficult time in her life.
Fortunately, one afternoon, her mother and sister contacted us looking for Sara. The Counsellor was able to re-connect them and worked alongside Sara and her family to advocate for the help Sara truly needed to address her mental health issues. Sara entered a mental health facility which helped stabilize her condition, and then moved into supportive housing.
Sara has visited often to update the Florence Booth House team on her continued progress.
Sara is now happy with her life. She is safe in her own home, has a strong and loving relationship with her family, and is an active volunteer in her community. She has a loving and strong relationship with her family, is an active volunteer and safe in her own home. She has a whole new life ahead of her.
Helen
When we first met Helen she was looking for a safe place to stay. She left her toxic home environment and needed help to make it on her own. Helen had dropped out of high school but was eager to return. She was working full time at a minimum wage job, and had concerns about how she could get to work. From day one we worked on a plan to help Helen achieve her goals.
The first step was researching options for her to earn her high school diploma or equivalent. Through trial and error, Helen found the right program for her; an entrance to university program for those who never completed high school. Helen decided it was in her best interest to concentrate fully on school as a pathway out of poverty, so we worked together to secure financial assistance for her. 
During her stay at Florence Booth House, Helen was able to return to school and obtain financial assistance for both living and school expenses. The boost to her self-confidence was evident. Helen said that she felt lucky to have walked through our doors, knowing that her life could have taken a very different path if she hadn't.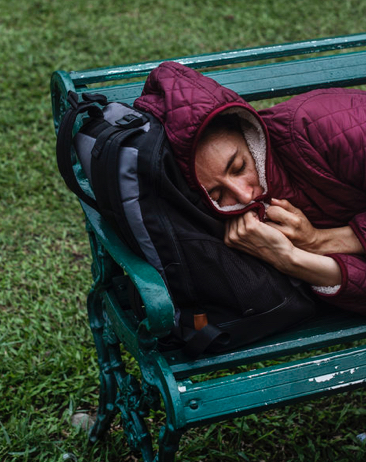 Michelle
When Michelle came to stay at Florence Booth House it was obvious that she was in the midst of a severe mental health crisis. Over time, Michelle shared that she was a Registered Nurse and had worked very hard to lead teams of nurses through the 2003 SARS epidemic. She had been responsible for around-the-clock nursing coverage of several emergency clinics. Michelle was a brilliant woman, and very knowledgeable about the nursing field.
Working long hours as a head nurse during the crisis was hectic and exhausting. When she went home after her shifts, she began noticing changes to her condo. It seemed as though people had begun breaking into her condo and moving her belongings. This happened so frequently that Michelle felt she had to move. But even when she moved, the situation continued.
It was apparent that Michelle's paranoia was a result of her emerging mental illness. After several moves, now deep in mental illness, Michelle arrived at Florence Booth House.
Despite the severity of her mental illness, Michelle explained the sense of peace that Florence Booth House's large dorm brought to her.
Forty-seven women in one room is not ideal, but Michelle explained that being surrounded by all of the other women made her feel safe and not isolated. She felt the women were on watch for her and her feelings of paranoia dissipated. We offered Michelle a safe space throughout her journey and she has since moved on from Florence Booth House. Her perspective of the large dorm provided a new understanding of how some people gain a sense of comfort and strength in community.
Karen
Karen had experienced homelessness for over 15 years primarily due to her struggles with an untreated mental illness. Over the course of many years, our team tried to help Karen, but due to her condition she couldn't make any headway. She moved from shelter to shelter, always returning to Florence Booth House after a couple months. Karen's last stay at Florence Booth House lasted for 5 years.
We continually attempted to connect with her in hopes that she would be able to access the help she desperately needed.
After 15 years in the shelter system, we successfully helped Karen move into supportive housing. Through our Community Follow Up support, Karen applied for the Ontario Disability Support Program, and secured a better source of income. Additional income, however modest, allowed her to secure housing which helped Karen break the cycle of dependence upon the shelter system. She is currently receiving follow up support through The Salvation Army's Booth Supportive Services.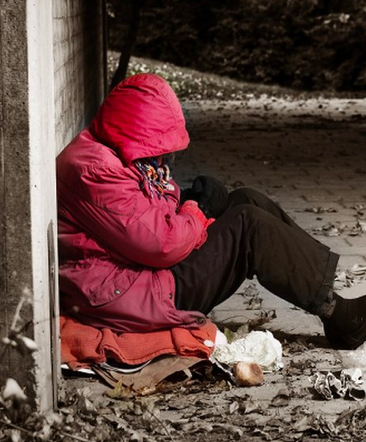 Carol
Carol came to Florence Booth House 4 months pregnant and escaping an abusive relationship.
Arrangements were made for her to stay in a shelter for pregnant women but she went into pre-term labor before the transition was complete. The baby was born at 28 weeks and ended up staying in hospital. Carol returned to Florence Booth House, because with her baby still in hospital, she was ineligible for family shelter. Carol was afraid that Children's Aid would take custody of her newborn child, but our Community Follow-up Worker, together with Carol and the hospital Social Worker, ensured that this would not happen. She was eager to parent her young baby but needed our help to navigate the system and secure a bed in a family shelter. Since Carol had no source of income, the team helped her apply for the Ontario Works Program.
After much advocating and networking, we were able to secure Carol, and her new baby boy, a space at a family shelter. Carol was able to start a new life, and to parent her baby in safety.
Support Women Experiencing Homelessness in Toronto